A range hood is one of the most important kitchen appliances. It consists of incredible features that help eliminate contaminated air right from its source.
It captures and eliminates air and maintains the air quality in the kitchen area. This makes cleaning easier.
It has a fan motor and some kind of canopy that is used to capture the air pollution which was caused by cooking.
But when was the last time you cleaned your range hood? When was the last time you checked to see if the range hood was properly maintained?
You have been cleaning your kitchen cabinet, the floor tiles, and your kitchen stove, but you have overlooked your range hood, thinking that it doesn't need to be cleaned too.
But the range hood also needs maximum attention like the other kitchen appliances.
Two Easy Ways to Clean a Sticky Range Hood
The range hood can turn dusty, greasy, and all dirty because you haven't been cleaning it. And cleaning the range hood is not a strenuous job.
It is quite easy because you are only cleaning the outer part, and also you can clean the inner part if you find the time to.
However, you may have been cleaning your range hood, but it doesn't look clean because there has been some kind of stickiness around it, and you do not know how to get it off.
In this article, you will be learning several methods involved in cleaning a sticky range hood.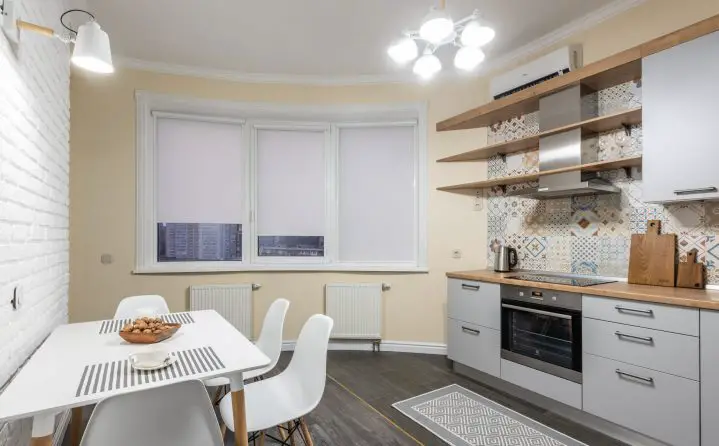 Here's how to do it;
Method 1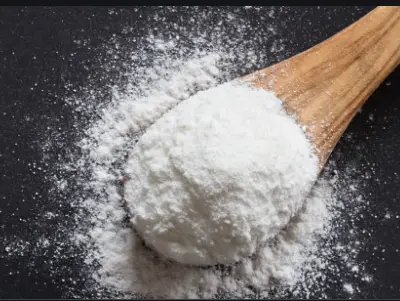 To clean your sticky range hood, all you need is a baking soda or bicarbonate of soda and a piece of towel or, better still, a soft sponge.
Now make the baking soda into a paste. You can do this by adding little water to 5 tablespoons of baking soda and mixing until it forms a pasty mixture.
Then apply the pasty mixture over the sticky range hood, then leave for 10 minutes. After that, scrub thoroughly with your soft sponge and wipe it clean with your towel.
And there you go, it becomes clean! Meanwhile, instead of mixing the baking soda with water, you can mix it with white vinegar. It works well for it too.
Method 2
Another way to get the stickiness off your range hood is;
Firstly, clean the outer part of your range hood. You can decide to remove the filters for the sake of access.
Then you can choose to use your dishwashing liquid. It is a good pick and is often a great solution for greasy and sticky stains.
If you are confused about the kind of liquid soap to use, you can pick Dawn ultra dishwashing liquid soap. Then mix some quantity of it with warm water.
Then, spray the solution on the hood and try to use a microfiber cleaning cloth to wipe it down. If you are looking for a microfiber cleaning cloth to use, you can consider 'the chemical guys' microfiber towel.
You cannot clean the outer part of the range hood and ignore the inner part because the inner part needs even more maximum attention than the outer part.
So to clean up the sticky stains on the inner part of your hood, you will observe that some heavy stick stains look like they have come from years of frying, and so it will need more serious action to clean them off.
You can make use of a simple degreaser like the krud butter or the heavy-duty method degreaser.
Afterward, spray the degreaser on the very sticky surface. Allow it to sit for at least fifteen minutes.
Then, wipe the area off using a sponge, and if you cannot use a sponge because you don't have one, you can use a stiff scrubbing brush.
Another way you can clean a sticky stain off the inner part of your range hood is by using mineral oil. You can apply mineral oil to the sticky stain.
This is because mineral oil has a natural cleaning agent. So allow the mineral oil to sit for about 10 to 15 minutes, then scrub again.
How To Clean  Your Sticky Range Hood Filter
Have you thought that the range hood filters can be sticky as well? Get a runner goes because you are about to get dirty.
Then, choose a dunking station because you are going to soak the filters completely for 30 minutes.
Meanwhile, if your kitchen sink is wide enough, it will make a fine option. Otherwise, you can make use of your bathtub.
1. Firstly, fill up the container, either it is your bathtub or sink, fill it with hot water, then pour in your decreases.
You may avoid using liquid dish soap and baking soda for this part because it may work less for the difficult stains in your filters.
2. Secondly, remove the filter. Do this while wearing your gloves. You can remove the filter by looking for the metal loop that will help to pull the filter off.
Now completely submerge the filters in hot water and degreaser solution. Then let them sit for 15 to 20 minutes, although it depends on how sticky your stains are.
3. After thirty minutes, check to see if the stickiness has been loosened if they are, that means they are ready for some scrubbing. So grab a bristled brush and begins to scrub the filters.
4. Then rinse your filters well, and you can dry them with a non-microfiber cloth.
You can also air-dry them so that they can be properly dry. Then replace the clean filters once they are dry.
Conclusion
In conclusion, cleaning a range hood is not tasking. However, if you desire to have a clean kitchen, with your range hood working perfectly, then you must pay more attention to cleaning it at least monthly.
Don't forget to wash the sticky stains inside your range hood because they can, in a long run, hinder the fans from working perfectly.
Also, don't forget to use good cleaning agents that will aid in removing the stickiness as well.