Getting to clean your oven racks can be difficult if you don't know the right way to get it done and if you don't use the right set of tools, and cleaning agents.
Cleaning your oven racks can be quite tedious and tricky especially when you think that the racks can be cleaned in the same way you clean your dishes.
The oven racks must first be cleaned thoroughly and paying an extremely concise detail to each of the thinly lined steel.
This is done because, the rack most times, bears and holds your fish, meat, vegetables, and other things for grilling and sometimes for roasting.
So it is the most delicate part of the oven such that when it is not thoroughly cleaned, it can cause a health risk.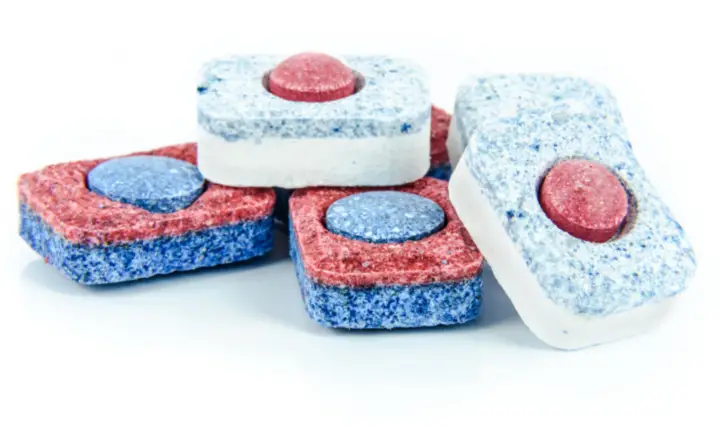 How To Clean Oven Racks
But how do you clean this complicated part of your oven? It's not difficult. But seeing how wide the racks are, you may need to wash them in a large bowl or your bath.
It may sound weird and unhygienic to use your bath for this process, but you can try to disinfect the bath before starting this process.
If you have a wide bowl, then you can still go for it.
Get a dishwasher tablet from the grocery store or the store if you have one.
Then fill your bath with warm or hot water. Ensure that the water is enough to cover the rack completely.
After the bath has been filled with hot water, put the rack into the bath, and throw some dishwasher tablets of about 3 to 4 into the warm/hot water.
After that, allow it to soak for five hours, or allow it to sit overnight. Then the next day, or five hours later, wear your rubber gloves if the water is still hot.
If it isn't, then get an old toothbrush and begin to scrub the oven rack gently but thoroughly. You will begin to see the loose debris peeling off. Now scrub entirely until the rack is pristine.
At this point, you can throw the water away.
Then fill the bath with some warm water, some bits of dishwasher tablet, and a cup of vinegar.
Allow sitting for twenty minutes. Then afterward, wash the oven racks using a soft sponge or a soft cloth.
Once you are done, rinse thoroughly and dry with a dry kitchen towel.
Now your oven rack is ready for use!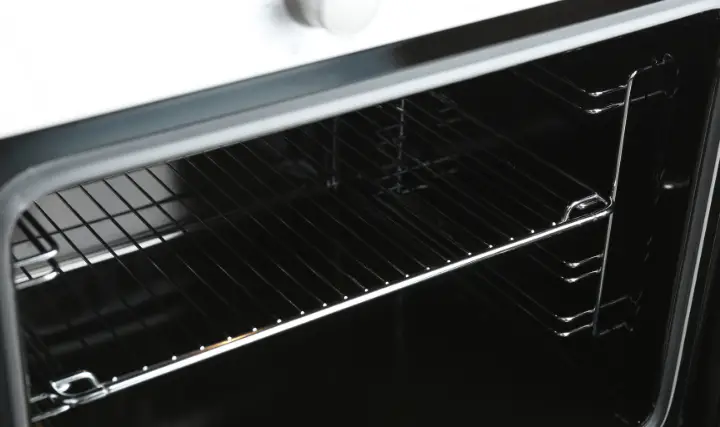 How Do You Wash Your Oven Rack if it is non-stick?
If your oven rack is nonstick, then it means you need to stay away from abrasives.
This means you should stay away from harsh cleaning agents that give your oven racks scratches that you do not want to see.
So if your oven rack is nonstick, ensure that the water you pour into the bath isn't too hot because hot water sometimes has a way of destroying the thinly covered coatings.
Then follow the same method as above, but while scrubbing the oven rack, kindly use a soft sponge.
Once that has been achieved, when it is time to dry, use a soft cloth to dry. Please do not use other abrasives because they might ruin the nonstick coat.
Read: How To Clean Oven Racks In Bathtub
Can a Dishwasher Tablet make your oven rack sparkle?
Dishwasher tablets possess the capacity to make your oven rack sparkle.
One of the powerful things you should know about this cleaning agent is that it can act as a detergent and as a scouring pad all at the same time.
The dishwasher tablet doesn't only specialize in cleaning I've racks. It cleans oil spills on sinks, tiles, and even the toilet. If you want to scrub off tough stains, the dishwasher tablet comes in handy.
With just one or two tablets, you can simply dissolve it in hot/warm water and scrub the stain with it.
If you think you can only use the dishwasher tablet for washing dishes and oven racks, then you are mistaken because the dishwasher tablet is multipurpose due to its versatility.
You can use the dishwasher tablet to clean your washing machine. You know your washing machine most times may carry bacterial infection and even yeast.
The dishwasher tablet can make your washing machine sparkle as well.
If you have other appliances you would like to use it on, then go ahead because not only will it disarm the greasy mess, it will leave a sparkling feature on them.
Is it safe to clean the oven rack using a dishwasher tablet?
The dishwasher tablet itself is totally healthy and not unsafe. The tablet is just like the normal mild dish soap or detergent that you buy from the grocery store.
The oven rack, although, needs to be cleaned with healthy and safe cleaning agents to prevent dangerous health risks.
For instance, the oven rack cannot be cleaned with chemicals. This is because chemicals her abrasives and may not be ideal for cleaning oven racks.
The oven rack also helps to hold the food being baked and grilled, but you must know that appliances that have direct contact with food should not be cleaned with chemicals.
Why can't I use baking soda to wash my oven rack?
You can use baking soda to clean your oven rack only if you can face the stress of mixing the baking soda into a paste with water or vinegar, then applying it on the racks to coat them evenly, then washing the racks too.
You should also avoid using the baking soda effect because, most times, if you are using a nonstick oven rack, that means you will be careful about the mode of application and washing.
Baking soda can sometimes be harsh to these nonstick coatings, and as such, during scrubbing and washing, it may cause some scratches to occur on the oven rack.
Baking soda can also be used only if the manufacturer indicates it in his manual. If he does, then you can apply baking soda to what we have been doing.
Can I wash my nonstick oven rack using the same method?
Yes, you can! Your oven rack and the dishwasher tablet are totally perfect together. The dishwasher tablet isn't harsh, and as such, it cannot wash off or peel off the nonstick oven rack.
The dishwasher tablet is friendly with most kitchen appliances. Plus, it gives a glossy finish even at the end of your messy washing.
Your nonstick is good to go with your dishwasher tablet.
What if your dishwasher tablet doesn't dissolve?
Although this normally occurs but only in rare cases. But what do you do when you come in contact with a situation like this? Check the water you slipped the dishwasher tablet in.
If the water is cold, then you may need to switch it to warm to be able to dissolve the dishwasher tablet quickly.
However, if the water you slipped the dishwasher into is warm, then you may need to use boiling water instead. You can boil another set of water and pour it into the bowl or bath.
And you can simply boil a small quantity of water and dissolve the tablet in it, then pour the content back into the bowl or bath.
Do you need to put salt in the bath/bowl if you use the dishwasher tablet to clean the oven racks?
No. The dishwasher tablet practically does all the tedious job of cleaning the oven rack.
Adding salt to the mixture will only help in cleaning the oven rack, just like the dishwasher tablet has been designed to work.
Although salt on its own is a natural cleaning agent asides from the fact that it adds taste to food.
Your oven rack will get even cleaner; however, it's not necessary to add a pinch, a tablespoon, or a cup of salt into the bowl if you want to use the tablet.
Where do you keep the remaining dishwasher tablet?
Dishwasher tablets come in their wraps. But if it happens that you did not exhaust the tablet you have, you can keep them in a detergent tray.
If you don't have a detergent tray, you can always improvise. You can get a small plastic plate or cup. Something you know you do not frequently use.
You can store the dishwasher tablet in it. Preferably, you can get a jar that has a lot over it. You can close it after the tablet has been slipped into it to avoid moisture and other things.
Conclusion
In conclusion, cleaning your oven rack isn't as difficult as you think. One of the best ways to handle your oven rack is by giving it proper maintenance.
And maintaining a given rack entails cleaning or wiping after use to remove debris and the previous smell of fried or baked items; weekly cleaning will also keep the oven rack in good shape.
At least you should clean your oven rack once every week. This is because this part of the oven is being exposed to direct contact with food.
Therefore there is a need to be cautious and careful in handling oven racks. Another way you can properly handle your oven rack is by using the dishwasher tablet.